Thu, Jul 6, 2023
National Gendarmerie: Equip the Gendarmes to Simply Create Professional Apps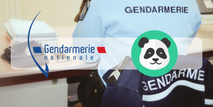 In order to fulfill its security missions and meet its technological challenges, the French National Gendarmerie has equipped itself with PandaSuite as a solution for quickly creating applications to meet the needs of the field. Lieutenant Colonel Fabrice Blanc, Head of the Experiments and Security Projects Department, tells us about his choice and the internal implementation phases.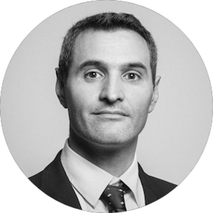 Lieutenant Colonel Fabrice Blanc leads a team responsible for promoting innovation within the "métiers". With the widespread use of professional smartphones, the need for local applications has increased.
To quickly address these needs and ease the burden on the IT department, the teams at the National Gendarmerie first developed their own no-code tool internally. Using an Excel spreadsheet, they were able to swiftly create applications: "We filled in an Excel sheet with the content, added a few images, and the software automatically generated an application that could then be installed on the smartphones," explains Fabrice Blanc.
Although these applications were only available for Android and had limited features, they met the users' needs. Thanks to this in-house solution, they created their first application, Gend'Elus, for mayors. It included practical guides, procedures to follow, and updates from the gendarmerie. This application was a true success.
When asked to develop an iOS version, Fabrice began searching for a no-code, cross-platform application creation solution.
Looking for a no-code tool that is simple, Linux-compatible, and cross-platform
In search of a simple and intuitive solution, Fabrice explored different no-code app development solutions on the market and discovered PandaSuite by chance. "PandaSuite stood out as the most flexible, efficient, and user-friendly solution," says Fabrice Blanc.
His main concern was simplicity and intuitiveness so that the police officers could easily grasp the tool and be motivated to use it. "PandaSuite's interface is friendly. For me, an innovator in the field doesn't have time. If they are presented with a complex development interface, it will be very difficult to advance digital innovation within the institution," he explains.
Another deciding factor was compatibility with Linux, considering that many tools only offer Windows. Fabrice therefore contacted the PandaSuite team, who reassured and guided him through his first steps.
In just 15 days, they created a second version of Gend'Elus and submitted it to the iOS and Google Play stores. During the following Mayor's Exhibition, this new version of the application was presented to the President of the Republic, who praised this achievement.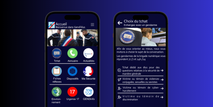 Deployment in multiple stages
Producing applications for the gendarmes requires adhering to numerous security and infrastructure constraints. The gendarmes create their applications using PandaSuite, test them in Saas mode before hosting them on the secure servers of the French National Gendarmerie.
The generated applications are web apps in TWA format, a format recommended by ANSI.
Internal Beta Testers
In order to test internal adoption, Fabrice lets the agents act autonomously. He gives them access to PandaSuite, shows them where to find online tutorials, and remains available to support them with his team. Getting familiar with the tool is very easy and the feedback is very positive.
Regarding the users, Fabrice explains: "In terms of technical ability, I would say that if a person is able to create a PowerPoint slideshow with animations, they are able to create an application with PandaSuite."
Not all gendarmes have the same graphic design skills. To ensure consistency and quality of the applications, Fabrice has hired an agency to create a set of templates from which the gendarmes can start working.
In terms of the process, Fabrice observes a significant time and agility gain compared to their previous work processes: the gendarmes create their application in PandaSuite Studio, collaborate with their colleagues or the community, and thanks to the sharing link, they can quickly test their projects operationally with beta testers or their community.
According to his own calculations, it takes about 30 hours for a beginner, who is not familiar with PandaSuite, to create their first application.
Fabrice is aware that, beyond the tool, the challenge now is to animate the community; a gendarme will be dedicated to this mission.
New upcoming projects
Several projects are currently being developed, such as an application for sea controls. These projects arise from identified needs in the field and are directly executed by the relevant personnel.
To learn more about the application: Gend'élus
Share this article